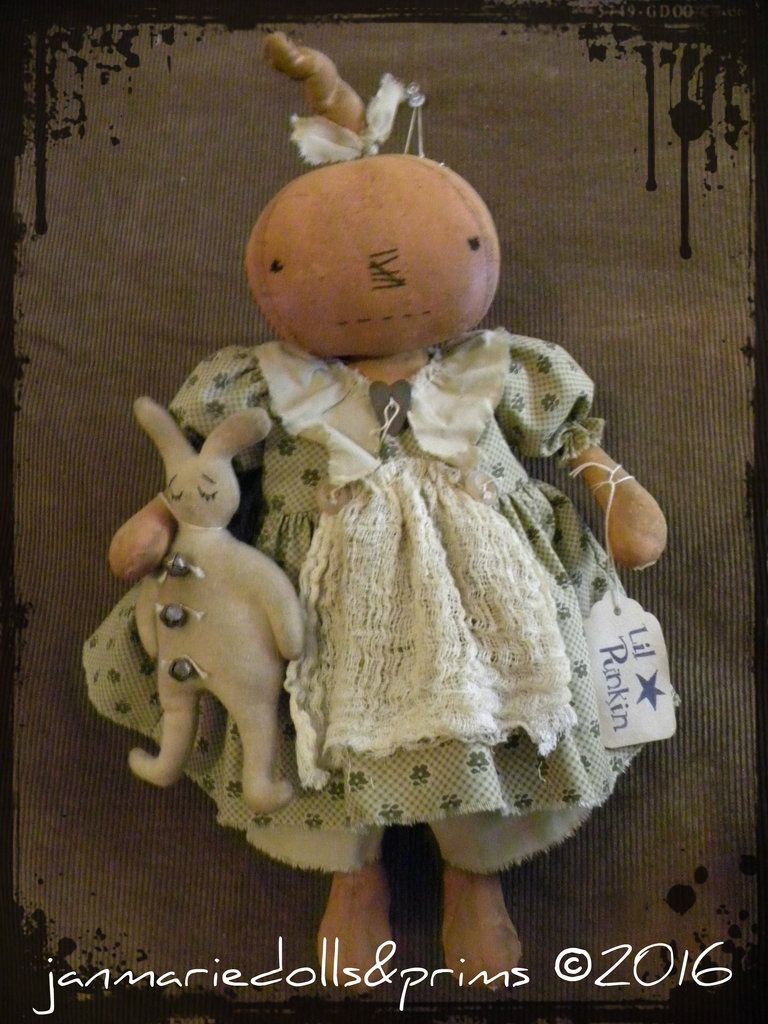 Lil Punkin with Bunny....handmade by Jan Marie Dolls and Prims....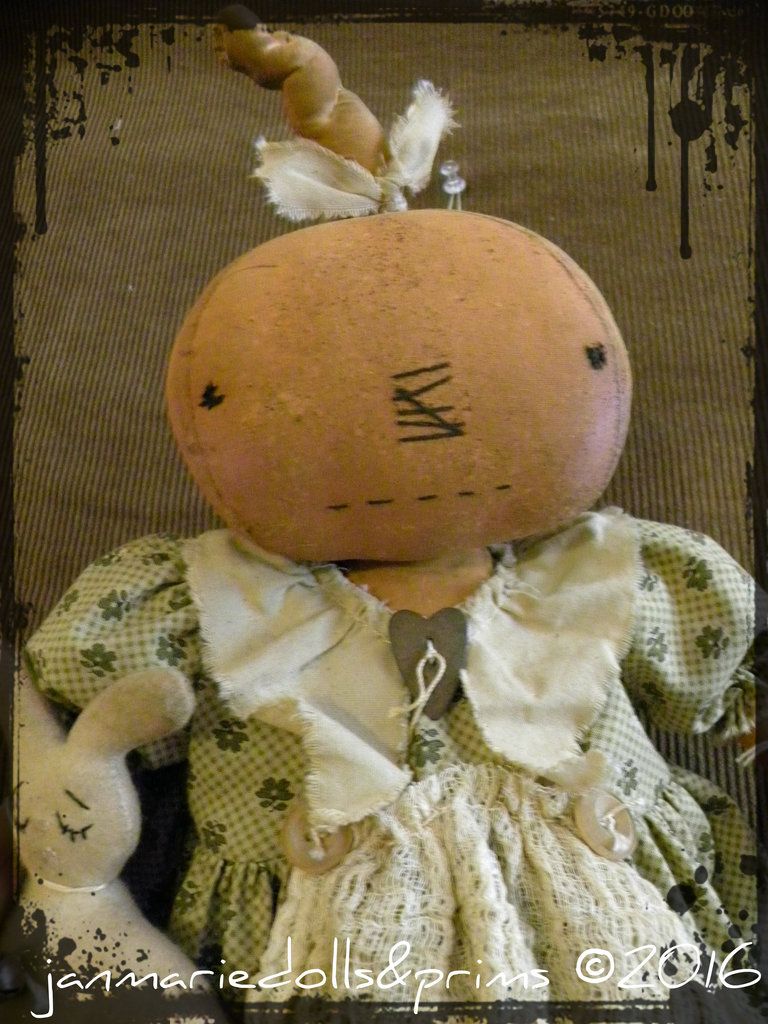 Made from muslin....painted....sanded and distressed....rubbed with my own prim mix....Her sweet face is hand embroidered...she has a cute little stem on her head with the tiniest little prim bow...Her dress is from a vintage style fabric with a cheesecloth apron attached...with to olde wooden buttons...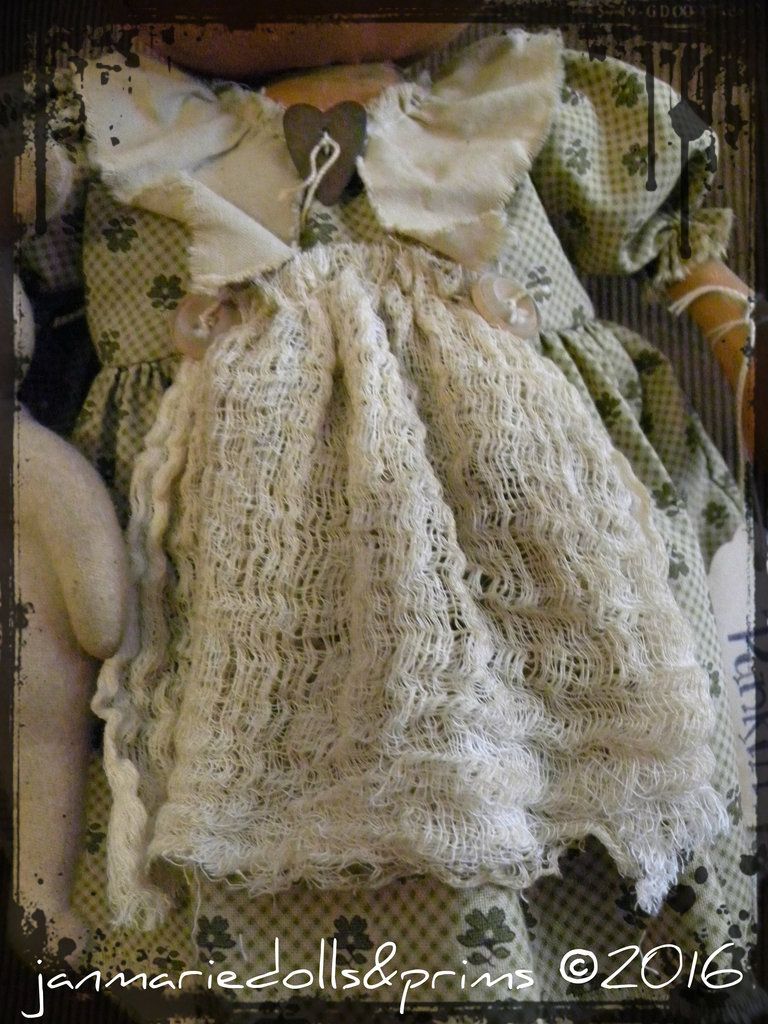 Her bloomers are aged muslin...she stands apprx 17" tall...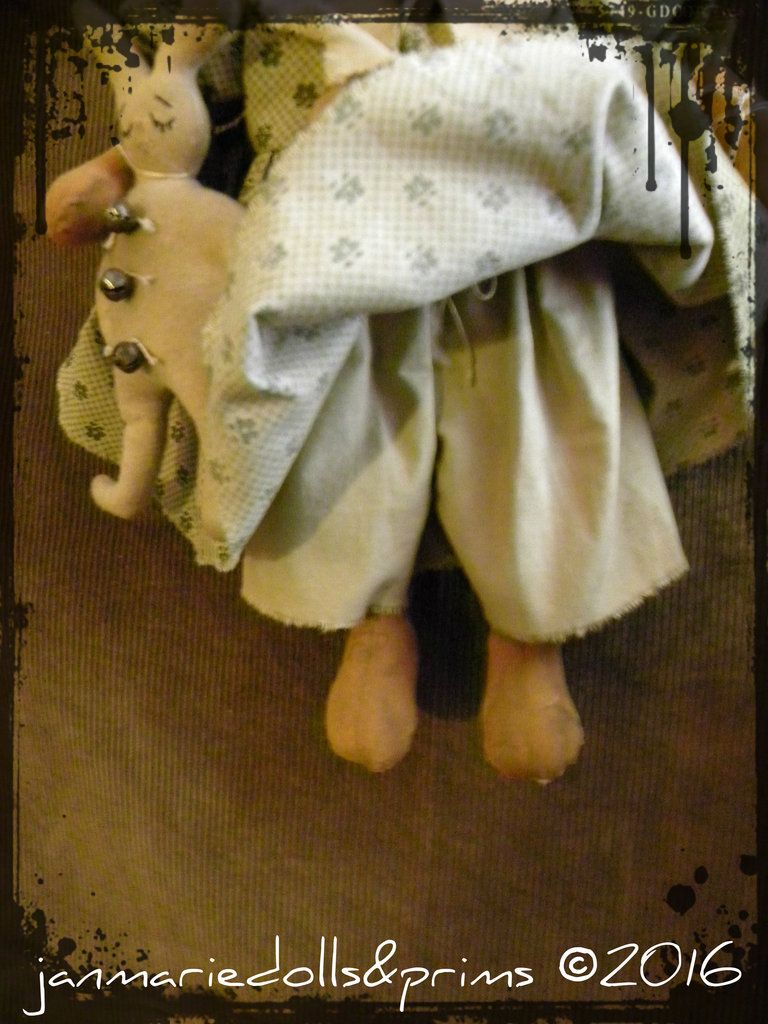 Lil Punkin comes with her very sweet little bunny...made from aged flannel...embellished with three rusty bells...his features are also hand embroidered....he is apprx 7" tall...and simply tied to Lil Punkin with some olde string....so he can be easily removed if desired...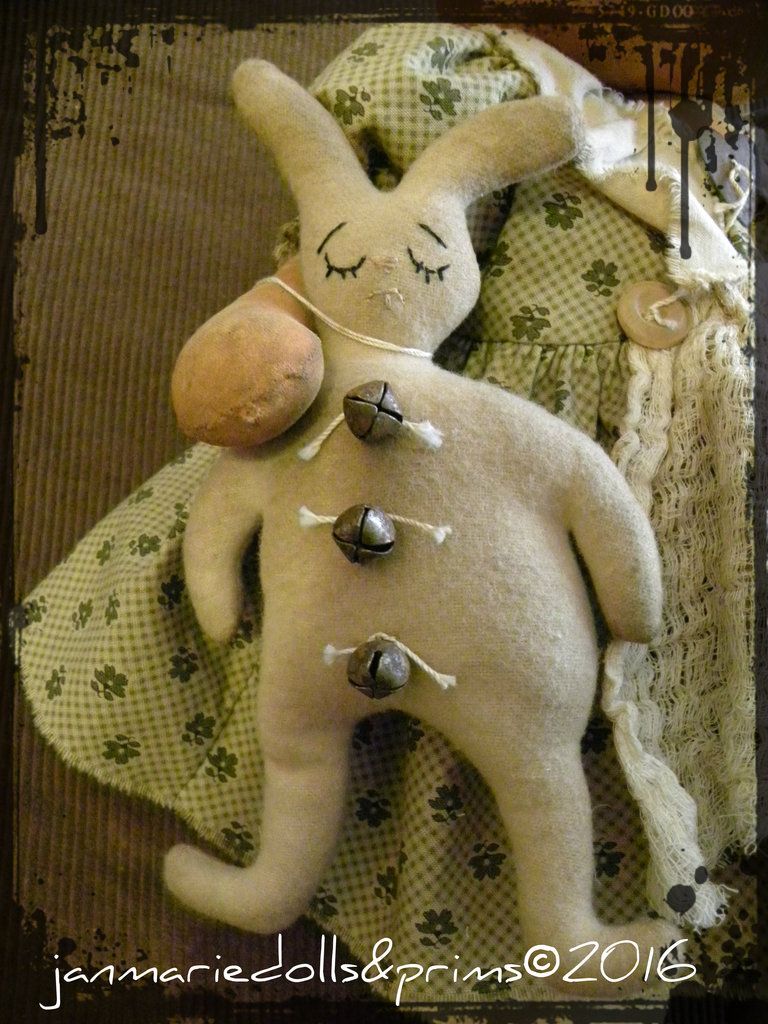 This piece has a handwritten tag attached which says..."Lil Punkin"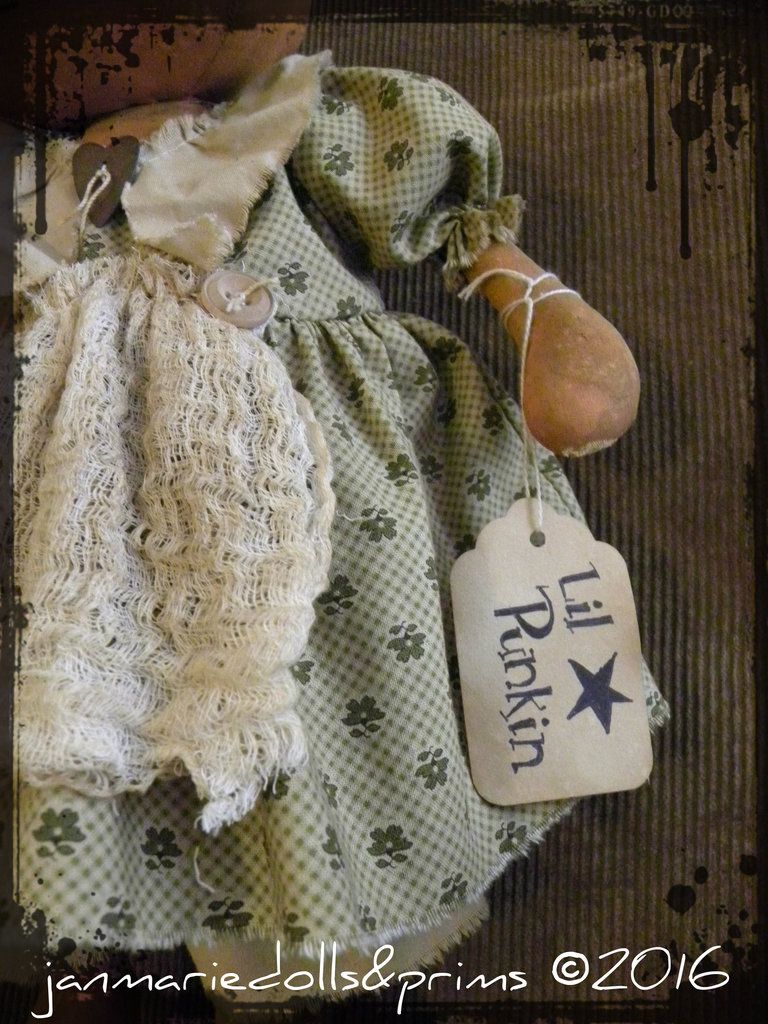 This is a unique one of a kind by Jan Marie Dolls and Prims....she comes signed and dated on her backside...and attached hangtag...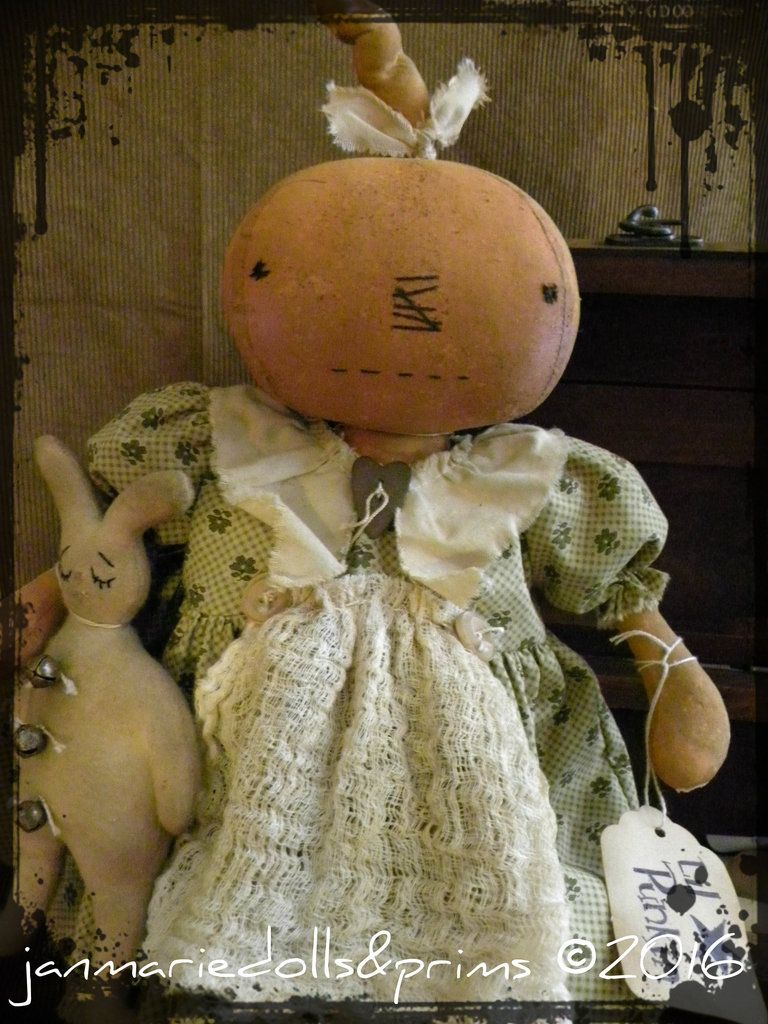 You can find her here on ebay....Lil Punkin on eBay