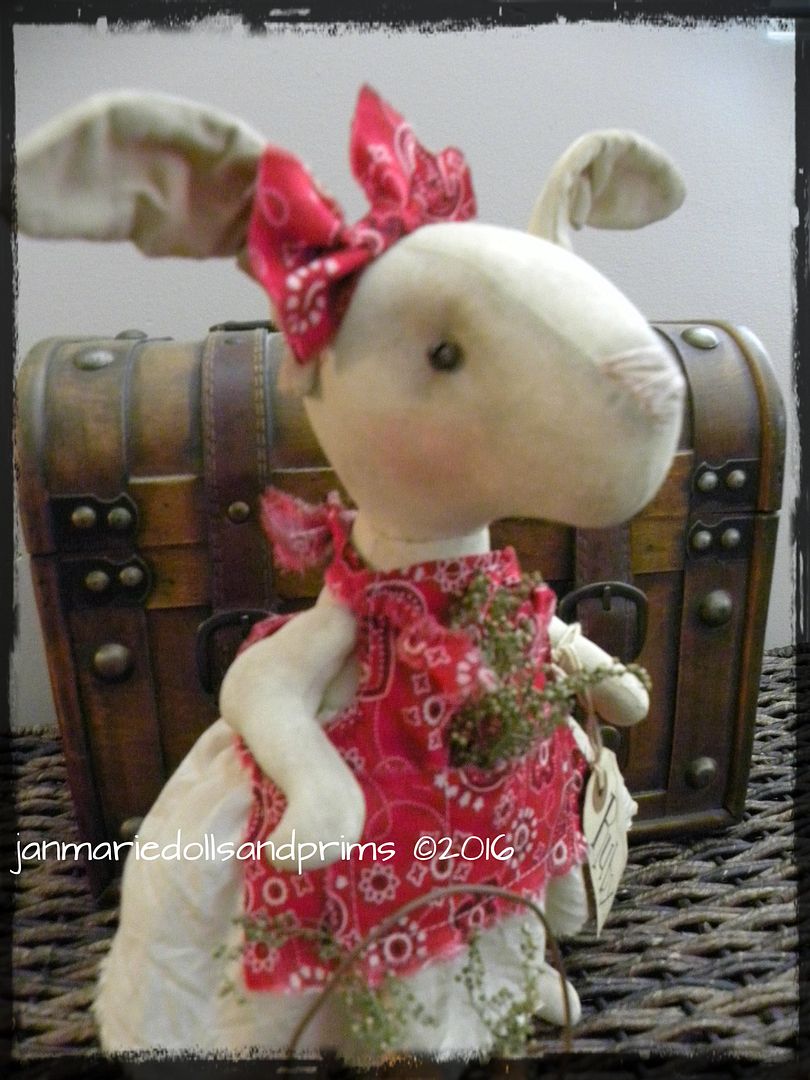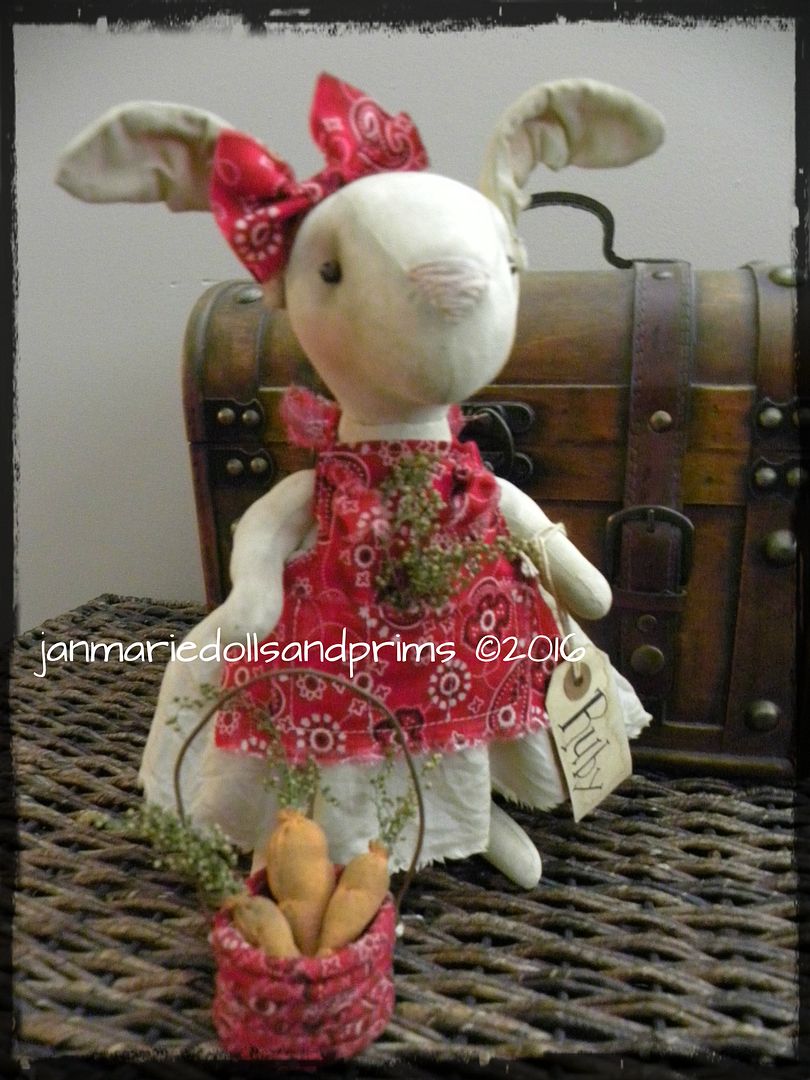 This beauty is Ruby Rabbit..she is just as sweet as can be....
She is made from muslin & has been stuffed...stained...painted and lightly sanded..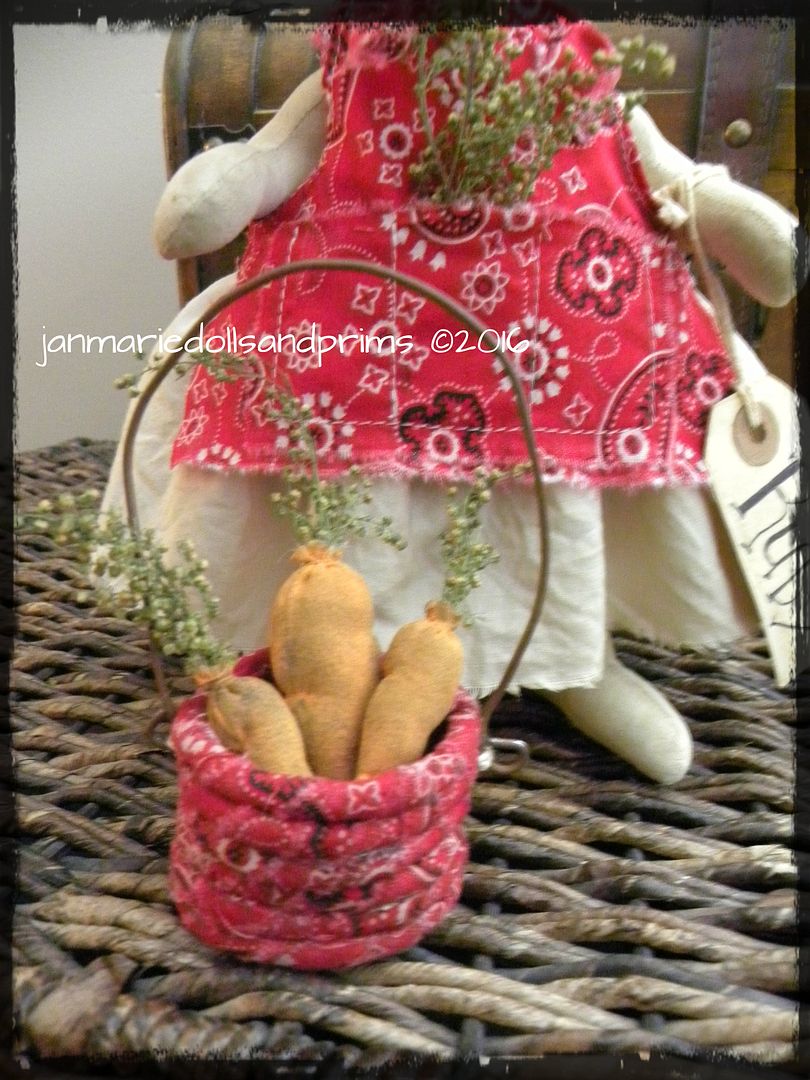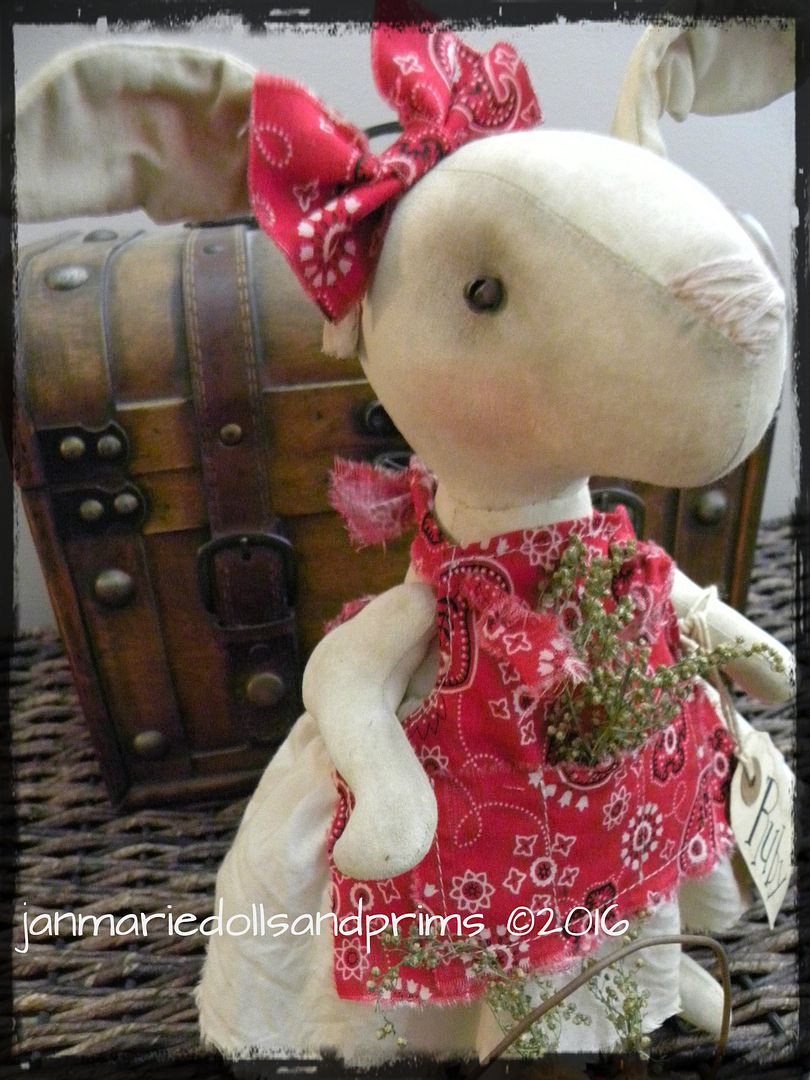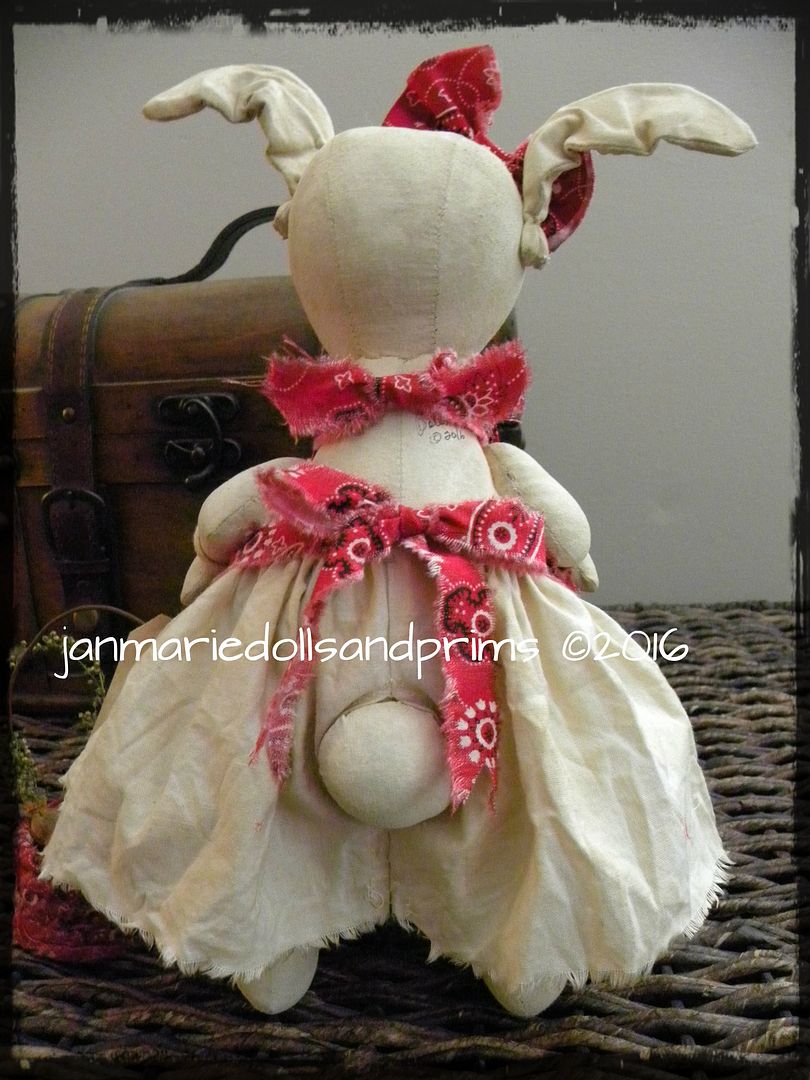 She is wearing a cotton apron of red bandana print...and lightly coffee/vanilla stained..
Her skirt is muslin which has also been lightly stained..
Ruby's eyes are two olde rusty bells...she has a little pink handstitched nose...and her ears are wired and securely stitched on...
Ruby has been tending her garden and has filled her little basket with some very prim carrots..made from muslin..painted..sanded..and sweet annie was used as the stems...
Her little basket is made from clothesline, fabric and has a rusty wire handle...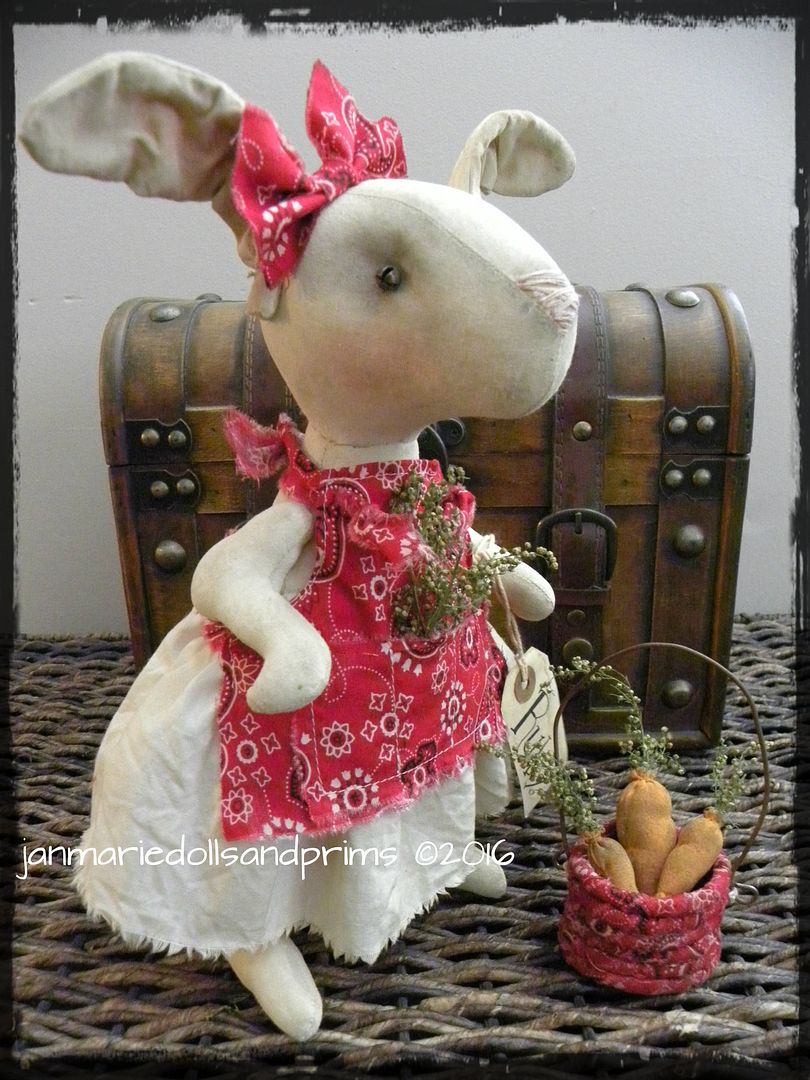 Ruby is apprx 11"...her basket is apprx 5" with handle...she is a wonderful whimsical doll and is sure to make you smile..She is a one of a kind by Jan Marie Dolls and Prims...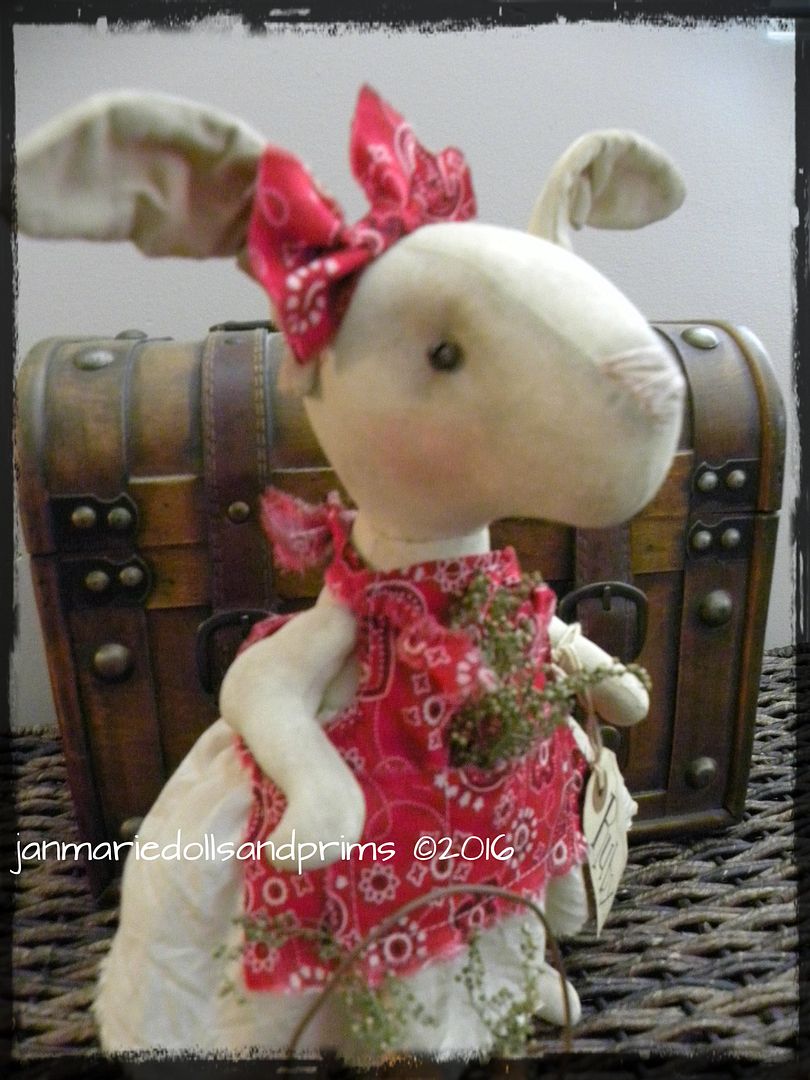 ...She will come to you signed and dated...her hangtag says "Ruby"...

Thanks for looking...check out my other auctions...
~~Jan~~
You can find her here on eBay