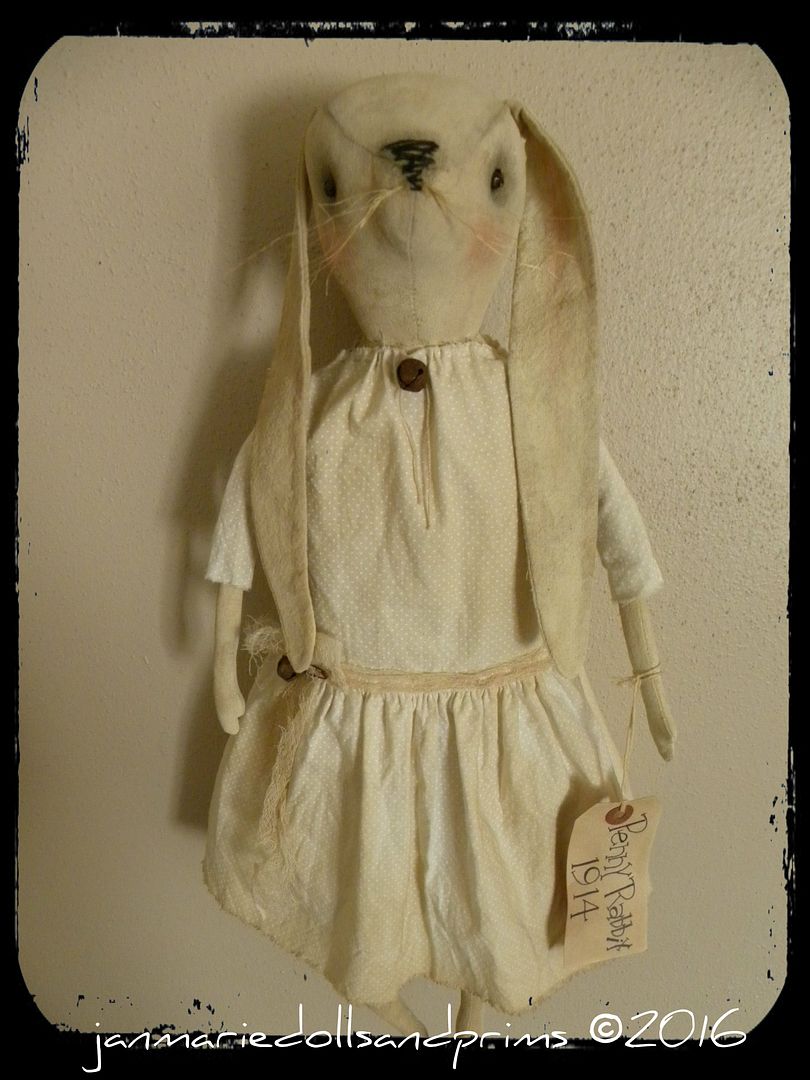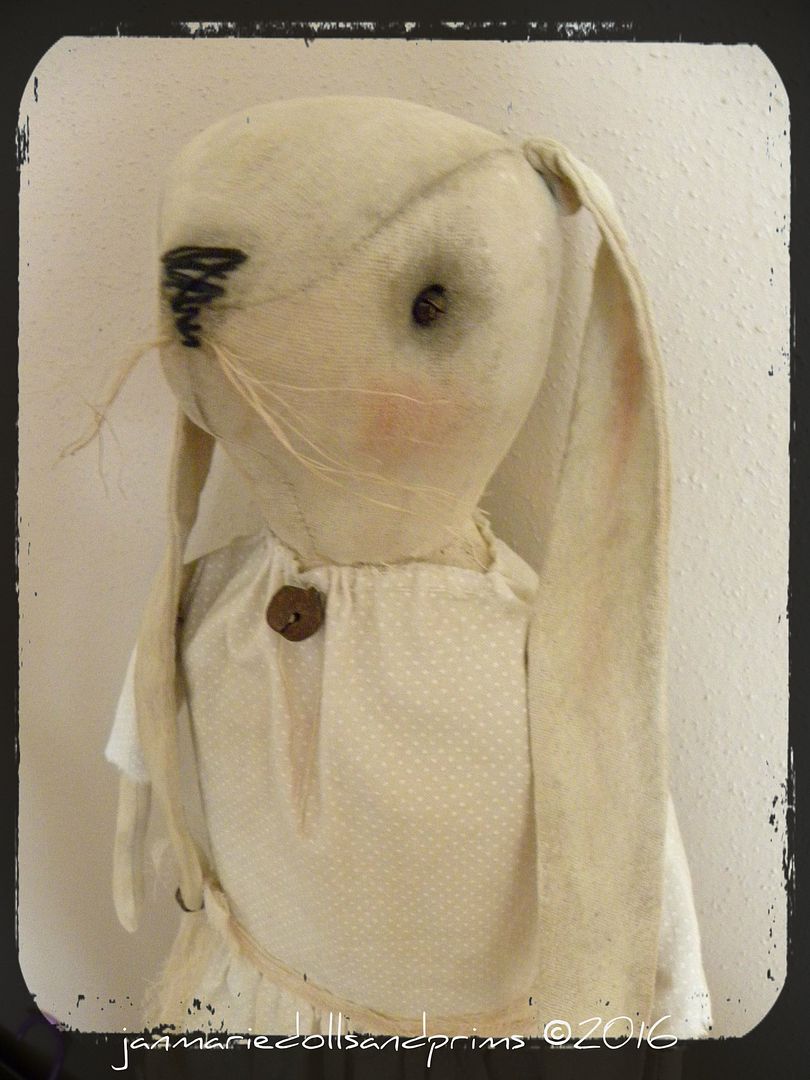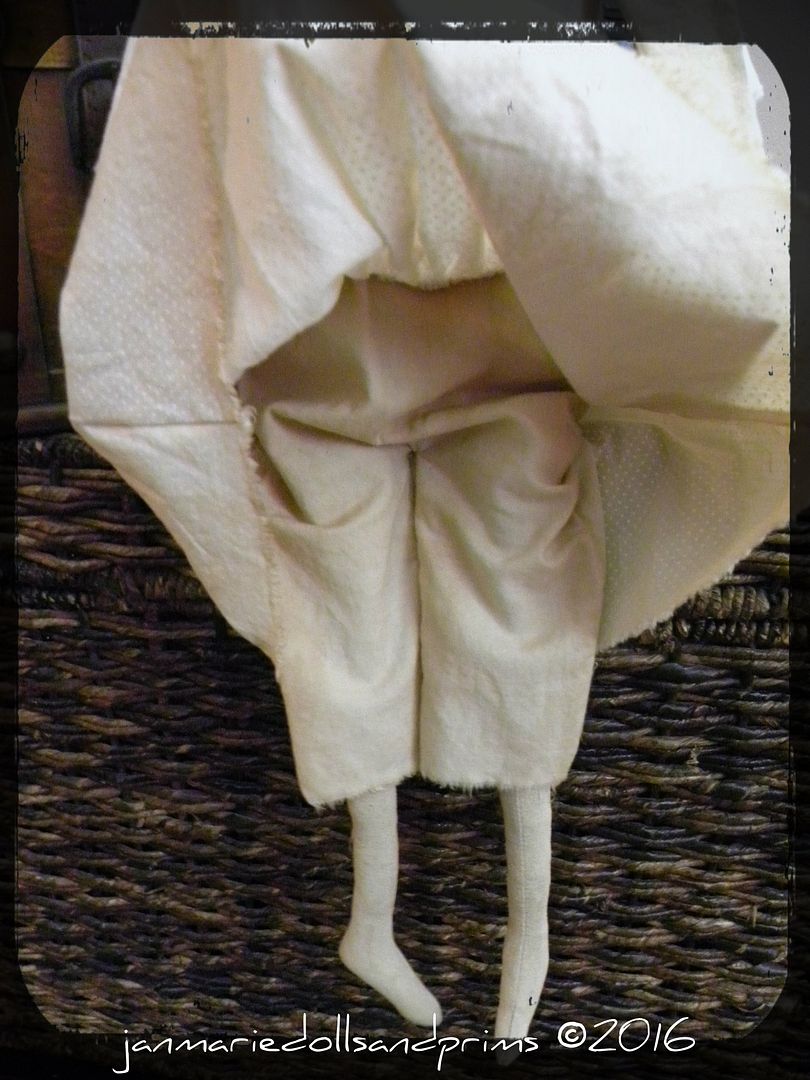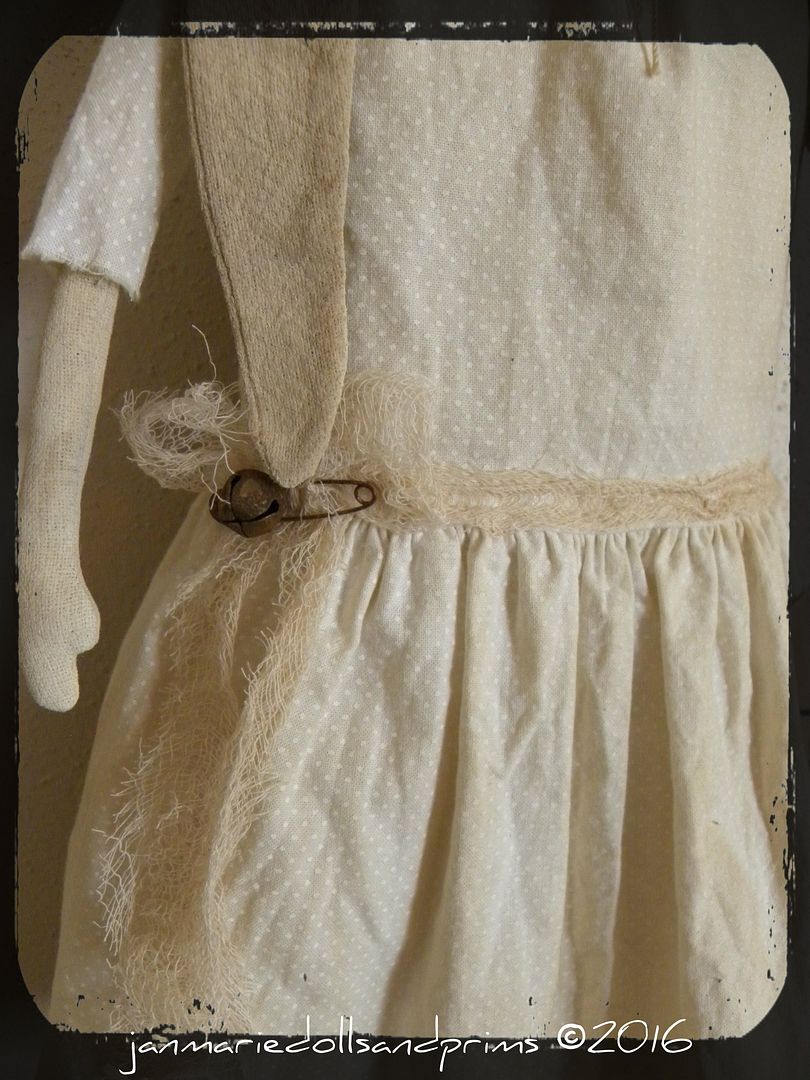 Penny Rabbit is just as sweet as can be...and measures apprx 21"...handmade by me...
She has been made from osnaburg...coffee/vanilla stained...painted and sanded..for a very prim look..
She is wearing a cotton dress of white on white polka dots..and made very prim with a cofee/vanilla staining...rusty bells and aged cheesecloth finish off her very prim look...
Her bloomers are made of muslin...
Thanks for visiting...
~ Jan ~