She is now on
EBAY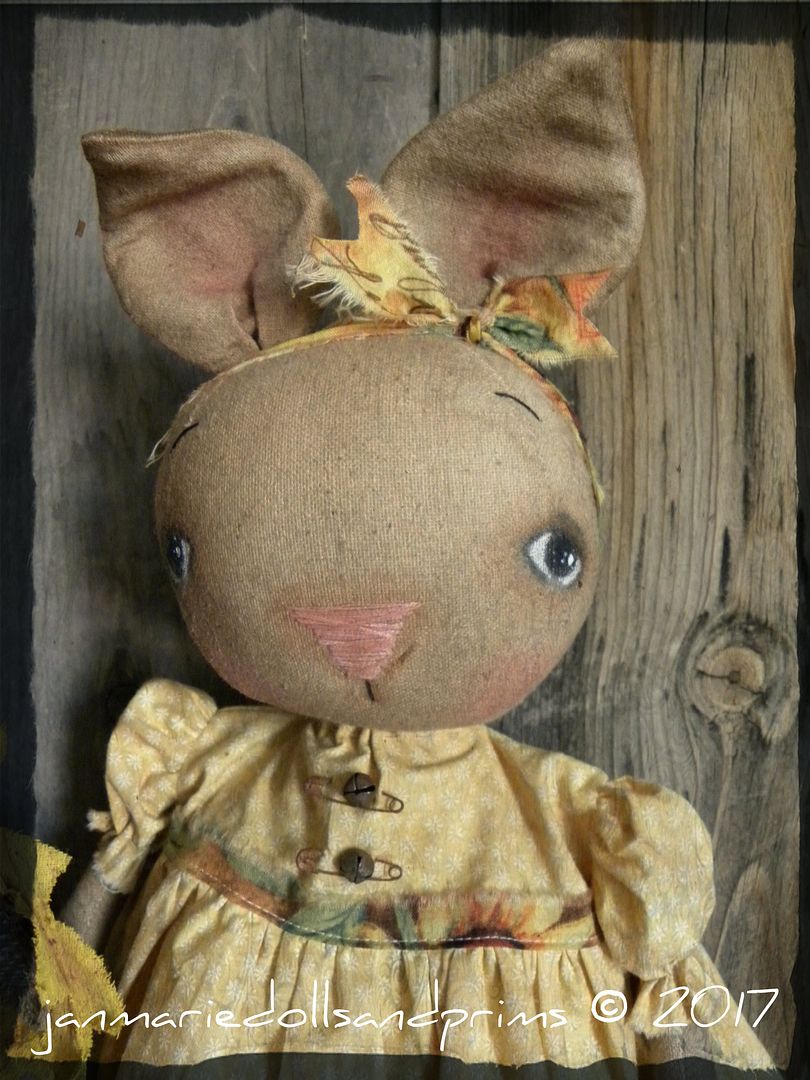 Ginny is sweet little bunny measuring about 20" tall from the tip of her ears to her painted on black mary janes....handmade by Jan Marie Dolls and Prims....
Her dress is made from lovely quilt fabrics...and has been aged and distressed...embellished with rusty bells...rusty pins...her sunflower is a handmade with painted aged and distressed fabrics...a real twig... and is securely attached to her arm with rusty wire....but easily removed if desired...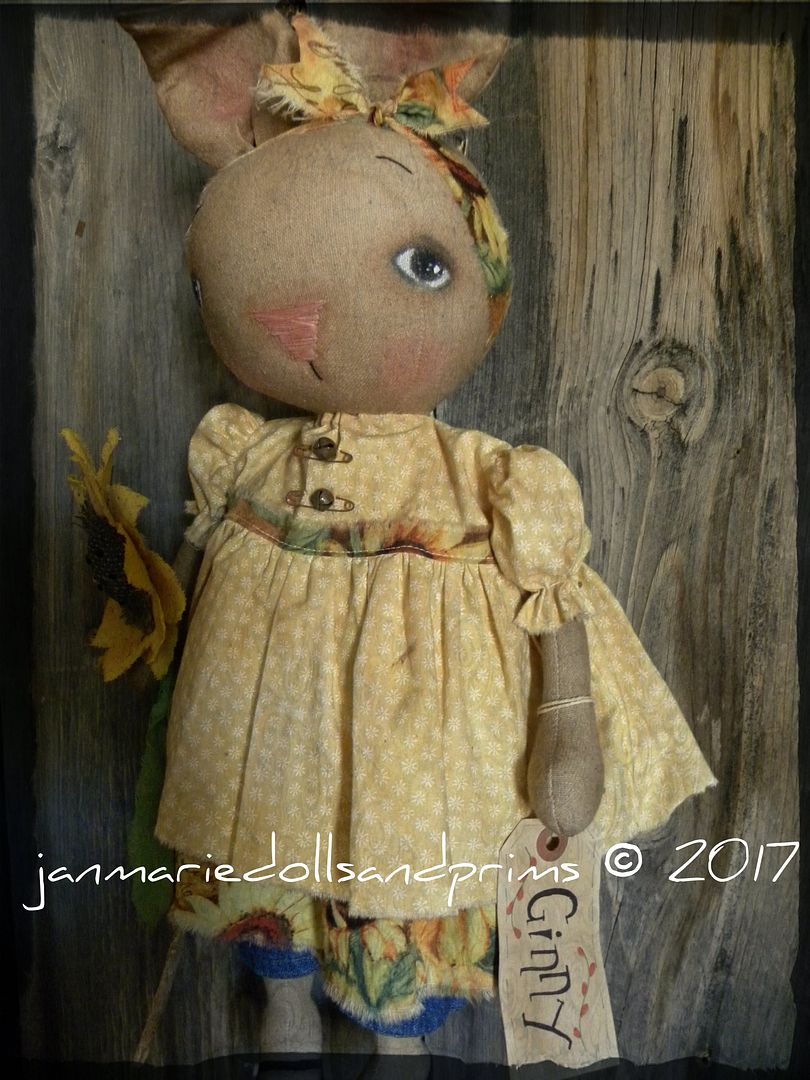 Ginny is made from osnaburg which has been stained in my own prim mix...sanded for a real olde worn look...her nose is hand embroidered....her eyes are done by hand...painted and with pencils....
Her bloomers are made from denim which has aged and stained....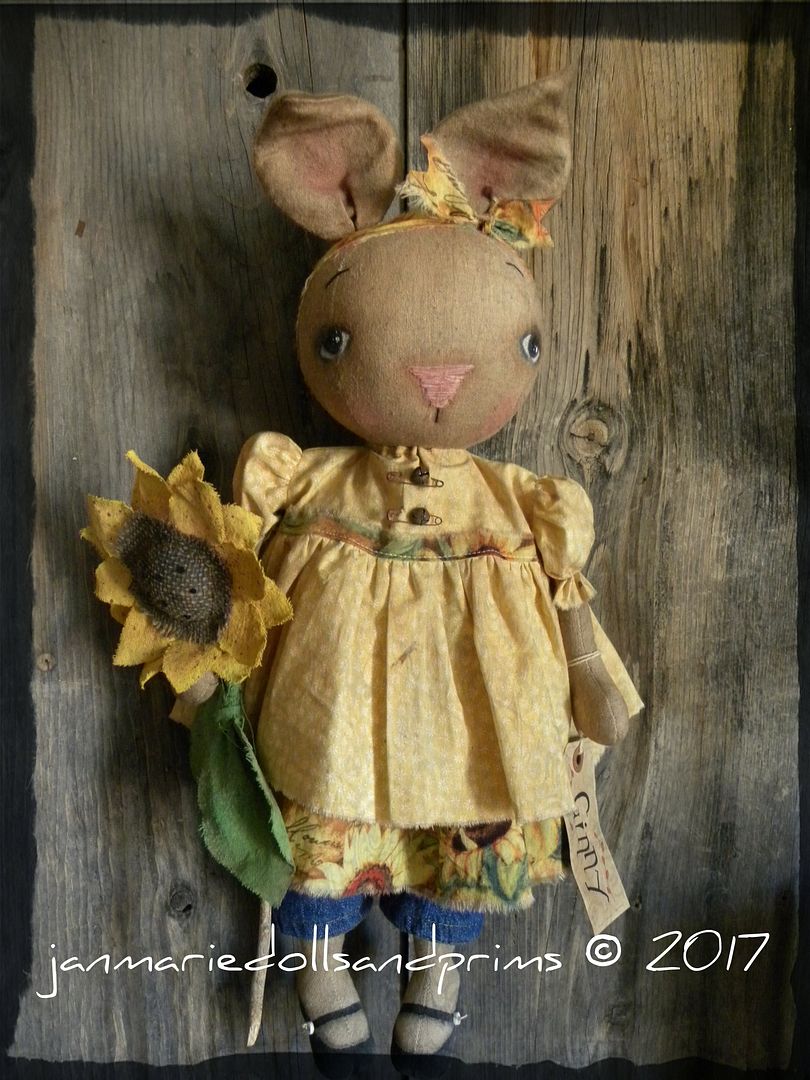 She is just darling...ready for spring....and would make a beautiful addition to your bunny collection...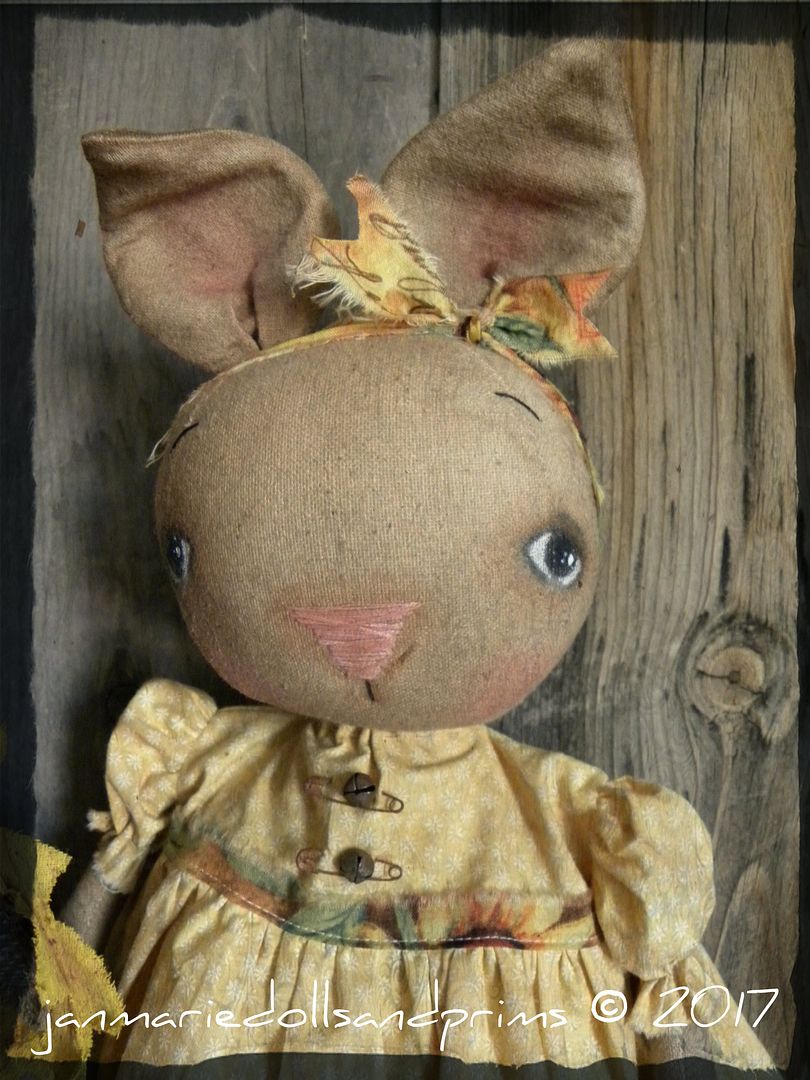 She will easily sit on a prim shelf or cupboard...or any old place you choose...she also has a aged string on her back to hang her for display as shown in the photos...
She will come to you signed and dated...
More pictures or to bid on this little sweetie you can find her
HERE