Well, I think the countdown has begun for Halloween fans. I listed and sold a few items on eBay. Couple of pics below. I will be listing a few more along with some fall dolls and needfuls.I love these boots. They are based on a pattern from Moonchild Primitives with my own variations. I am sending my sister a set of these with a prim tag that says The Witch is In. I told her she can put it on her desk at work.
And of course Lil Jack the Pumpkin Man. He is so cute. I think I will make a few more of these too! and maybe give a few to some friends. He is based on a pattern from Willow Wind Primitives with my own touches added.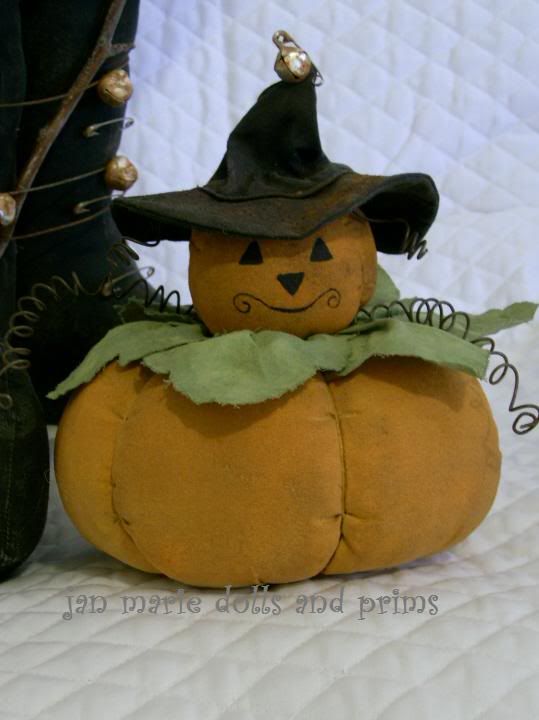 Y'all have a great evening.